FILO, First in Last Out!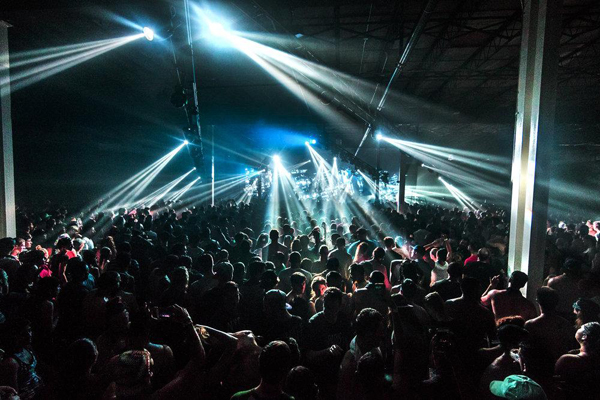 It takes so much work behind the scenes to get to here.
Where to Start?
Reaching the goals we envision for audio-visual at concerts and big events is no small task. Of course, if AV Techs do it right those who show up think it all goes off without a hitch or a glitch. The first step to reaching this goal is training. You want to study your craft continually. Whether its sound, lighting ,video or overseeing it all there is so much info, for those of us who are First in and Last out. To make your sacrifice a joy and not a daunting task preparedness is your ally. The second thing you must do is build a qualified team. The final step to reaching you Audio visual goals is using the right equipment for your event.
1. Preparedness/Training
Every time you have an opportunity glean from others. Ask questions to those who do what you do and above all get your hands on the board, camera or instrument you will be using as often as possible. This is one area where practice really does make perfect. While , hands on method is fantastic always search out material on the web and books. There are thousands of professional tricks of the trade, and stories that you will be able to apply to your situation. Another truth concerning our industry is that it is fluid, evolving and always changing. You will find yourself better prepared, and exuding confidence when you have knowledge of the latest technology, techniques and equipment to use so dig in and find it. Showing up is not half the battle....showing up prepared

2. Building The Team
The event maybe a concert, a live speaker at an arena, or the ever popular weekly church service, but no matter the event you need to build the optimum team to handle the known and unknown of the event. Today these events can have a Live FOH, a mix for live stream , recording,  cameras, a director at the switcher and lets not forget projection or image magnification. The key is managing expectations. You must let the powers that be know if they desire all these aspects of audio-visual for events the financial and human capital needed to do it properly. I guarantee you may get by with a shoestring crew and budget but it will catch up to you, either in something going wrong live or in recording, or by losing staff due to the extra demands continually placed on them. This is especially true with volunteer crews such as in most ministries.
3. The Right Audio-Visual Equipment
The best tool for the job. It is that simple. An audio-visual task is always matched to a specific tool and technique. It is paramount that you have the knowledge or a source that can help you match the tool to your task and venue.

Read More Articles
https://filo.org/building-production-teams-the-ritz-carlton-way/
https://www.churchproduction.com/education/microphones-more-money-more-mic/
http://dominionprm.com/marketingprservices-v1/church-marketing/